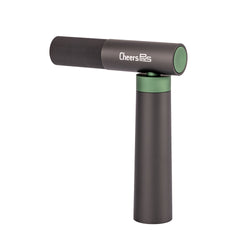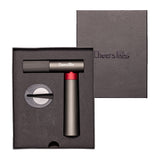 Hooray Products
Cheersplus N2OPS Wine Opener Set (1 Opener & Foil Cutter)
SKU: HKO1020-BLKG-EC-R
The World's Fastest Wine Bottle Opener!​
Manually twisting and turning corkscrews is a thing of the past! If you want maximum wine opening power with minimal effort, this Cheersplus N2OPS Opener Set is the solution for you. 
Place the device into your bottle, press the button, and the opener does it all. This sturdy-yet-slim option is a great choice for those who want to open wine bottles effortlessly.
Opens wine bottles in less than a second
Saves bottles with broken corks
Compact & sleek patented design

No power or electricity required
You can get the chargers from: